NEW YORK – For the second year in a row, Volkswagen has a question for visitors to the New York Auto Show: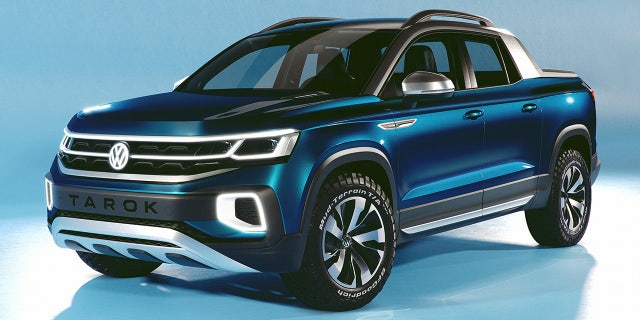 Do you want us to sell a pickup?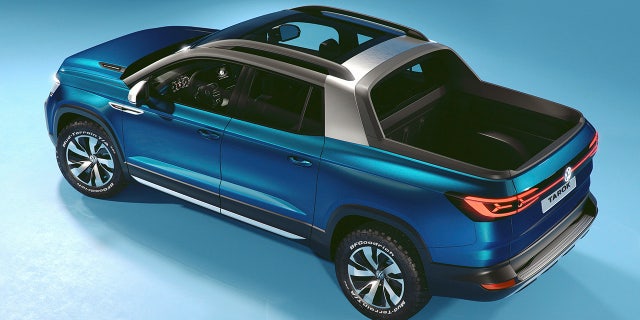 The Atlas SUV-based Tanoak was one of the hits of the 2018 show, but merely a concept built to judge interest in such a vehicle. This year's pickup is definitely heading for showrooms…in Brazil.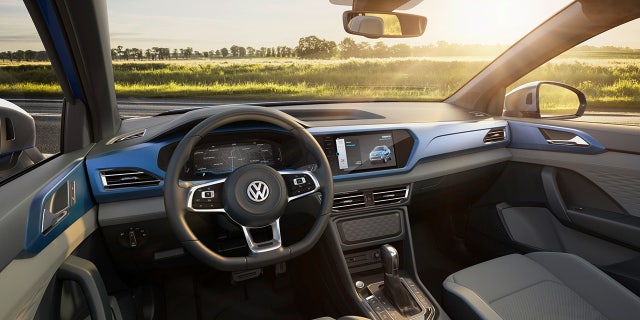 It's called the Tarok and is a size smaller than the Tanoak, not to mention every pickup on sale today. It's not technically a pickup truck, but a crossover built on the same platform as most of VW's lineup, including the Atlas, Tiguan and even the Golf.
At just over 193 inches long, the Tarok is small enough to be powered by a 1.4-liter turbocharged four-cylinder engine with just 147 hp, but is equipped with a permanent all-wheel-drive system, a skid plate and has 9.6-inches of ground clearance, which is more than some full-size trucks.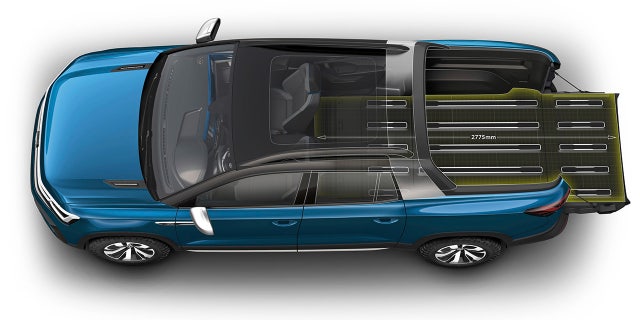 It also features a clever bed with a front tailgate that extends it into the passenger compartment, similar to the one on the discontinued Chevrolet Avalanche.
While the Tarok is already confirmed for South America, VW is very clear that it brought it to New York to "gauge market reaction for a truly versatile and compact entry-level pickup."
If the feedback is positive, the third time could be the charm in 2020.
FOLLOW FOX NEWS AUTOS ON FACEBOOK FOR MORE FROM THE NEW YORK AUTO SHOW