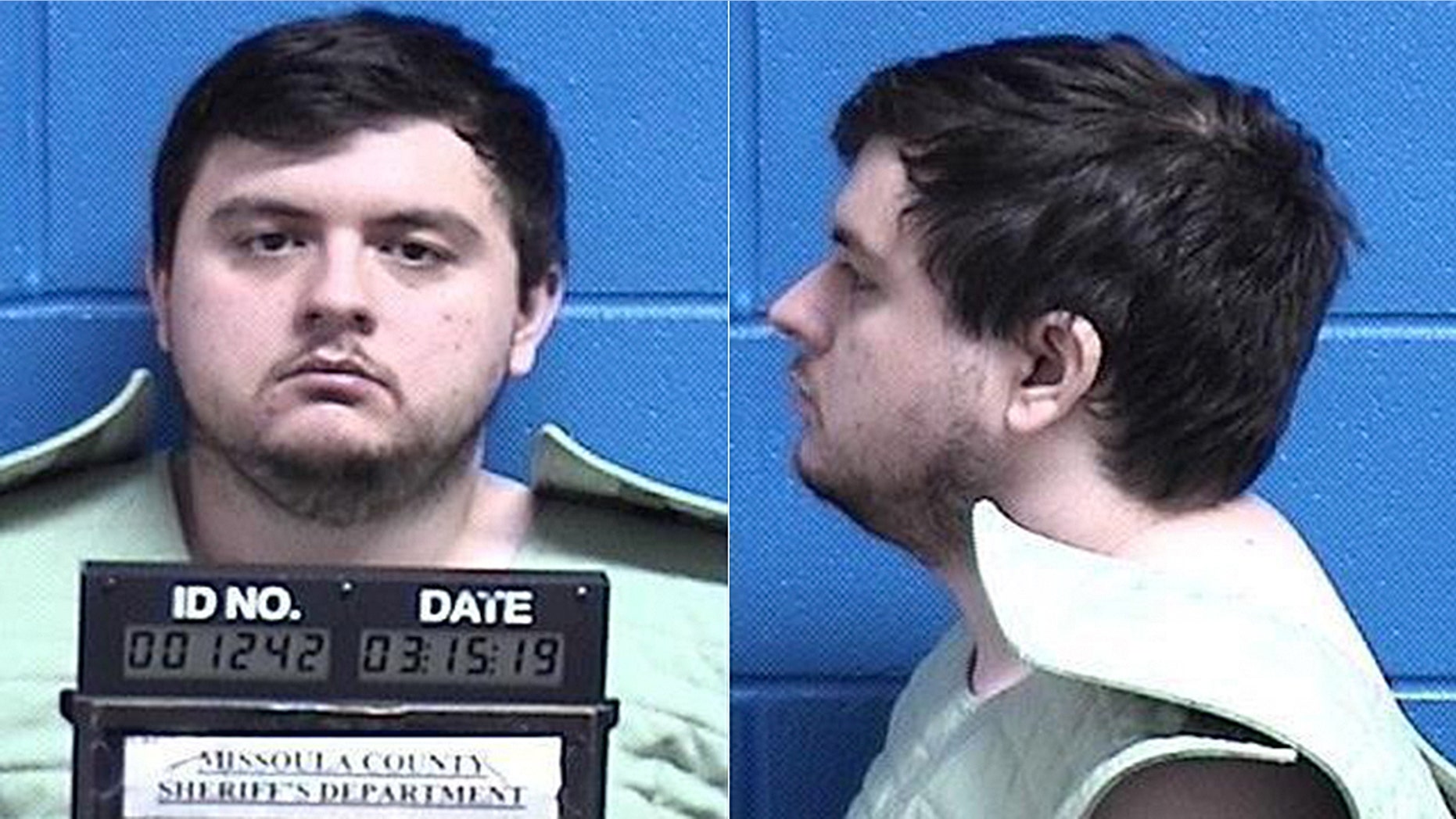 MISSOULA, Mont. – A man has been arrested after opening fire on a pickup truck in a self-described "road rage incident" in Montana, killing one of the passengers inside and injuring two more people, including a state trooper.
Police apprehended 29-year-old Johnathan Bertsch after he allegedly flashed the lights of his Cadillac Escalade at the truck in front of him, then began shooting when the car stopped. The bullets struck Casey Blanchard and Shelley Hayes, along with Blanchard's mother, Julie, who had driven to a Missoula bar to pick the two friends up.
Hayes died on the scene. Casey and Julie Blanchard had been shot multiple times but were still conscious. Investigators said it appeared two handguns and "an AR-15 style rifle" had been used in the shooting.
Montana Highway Patrol trooper Wade Palmer, 35, was among those searching for the suspect on Friday. He came upon the Escalade at a bar about 10 miles away from the scene of the shooting, where Bertsch allegedly opened fire on him, too. Palmer radioed that he was under fire, then stopped responding, authorities said. They later found him shot while still strapped into his patrol car.
NEW ZEALAND MASSACRE SUSPECT MADE STOPS IN NORTH KOREA, PAKISTAN DURING GLOBAL TRAVELS, REPORTS SAY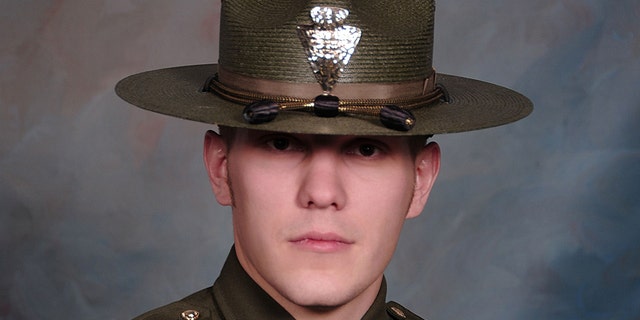 WOMAN GETS LIFE SENTENCE FOR SITTING ON, SMOTHERING GIRL
Palmer is now in critical condition and has been airlifted to a Salt Lake City hospital for treatment. Dozens of patrol cars crowded the hospital's parking lot as officers from various law enforcement agencies gathered to pay their respects, and they later joined a motorcade that accompanied Palmer to the airport.
Bertsch allegedly fled the scene but was later apprehended with the help of his father, who said Bertsch called him and said, "I had a road rage incident. … I think I might have shot a cop," according to the charging documents.
CLICK HERE TO GET THE FOX NEWS APP
He's being held on one count of felony deliberate homicide and three counts of attempted deliberate homicide, Chief Deputy County Attorney Jason Marks said.
Palmer, a husband and father of two, has been a trooper since 2012. In 2015, he won the law enforcement agency's highest honor, the Medal of Valor, for rescuing a woman and her family after they crashed their car during a winter storm.