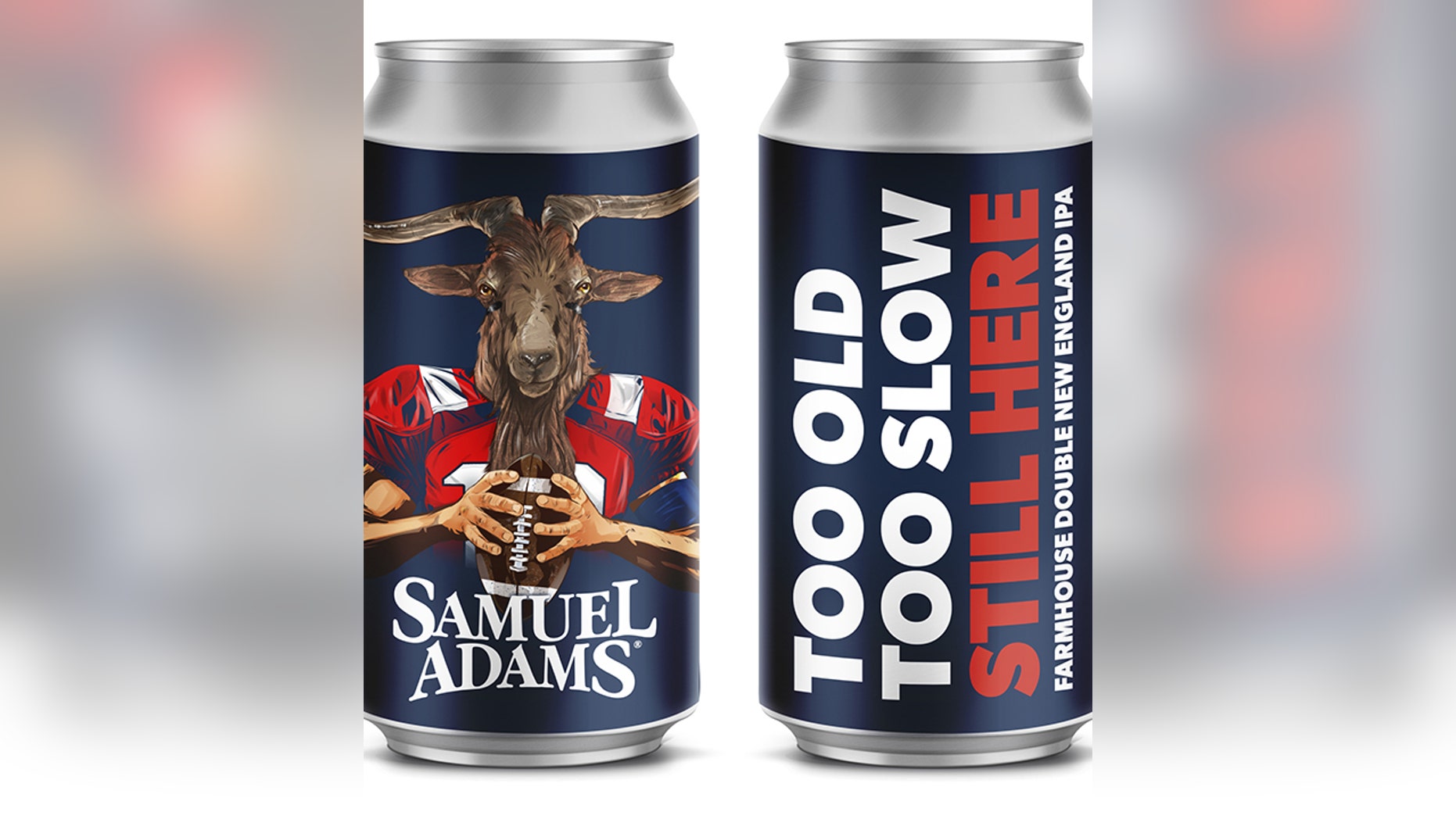 A pair of New England Patriots teammates' jokes have been brewed into a collectible.
Samuel Adams is releasing a beer based on quarterback Tom Brady and wide receiver Chris Hogan's jokes about being too old and slow. Naturally, the brewing company is turning the joke into a farmhouse double New England IPA.
CLICK HERE COMPLETE SUPER BOWL LIII COVERAGE
"We're behind New England Patriots 100% as they head to the big game," Samuel Adams founder Jim Koch said in a news release Wednesday. "The best way we could think to honor the team was to brew a beer for fans that can't make it to Atlanta and a New England style Double IPA with as much spirit as the players felt like the perfect beer. We haven't doubted them all season and can't wait to watch them on Sunday with a beer in hand that honors their hard work."
The beer is set to debut Thursday at the Boston Brewery and Tap Room. It contains 7.8 percent ABV and has fruity notes of candied peach and pineapple.
CLICK HERE FOR THE FOX NEWS APP
According to Boston.com, the beer will be in the tap room from 4:30 p.m. ET to 7:30 p.m. and the first 199 people will be able to buy the Samuel Adams crowler.
Super Bowl LIII is set to take place Sunday in Atlanta.