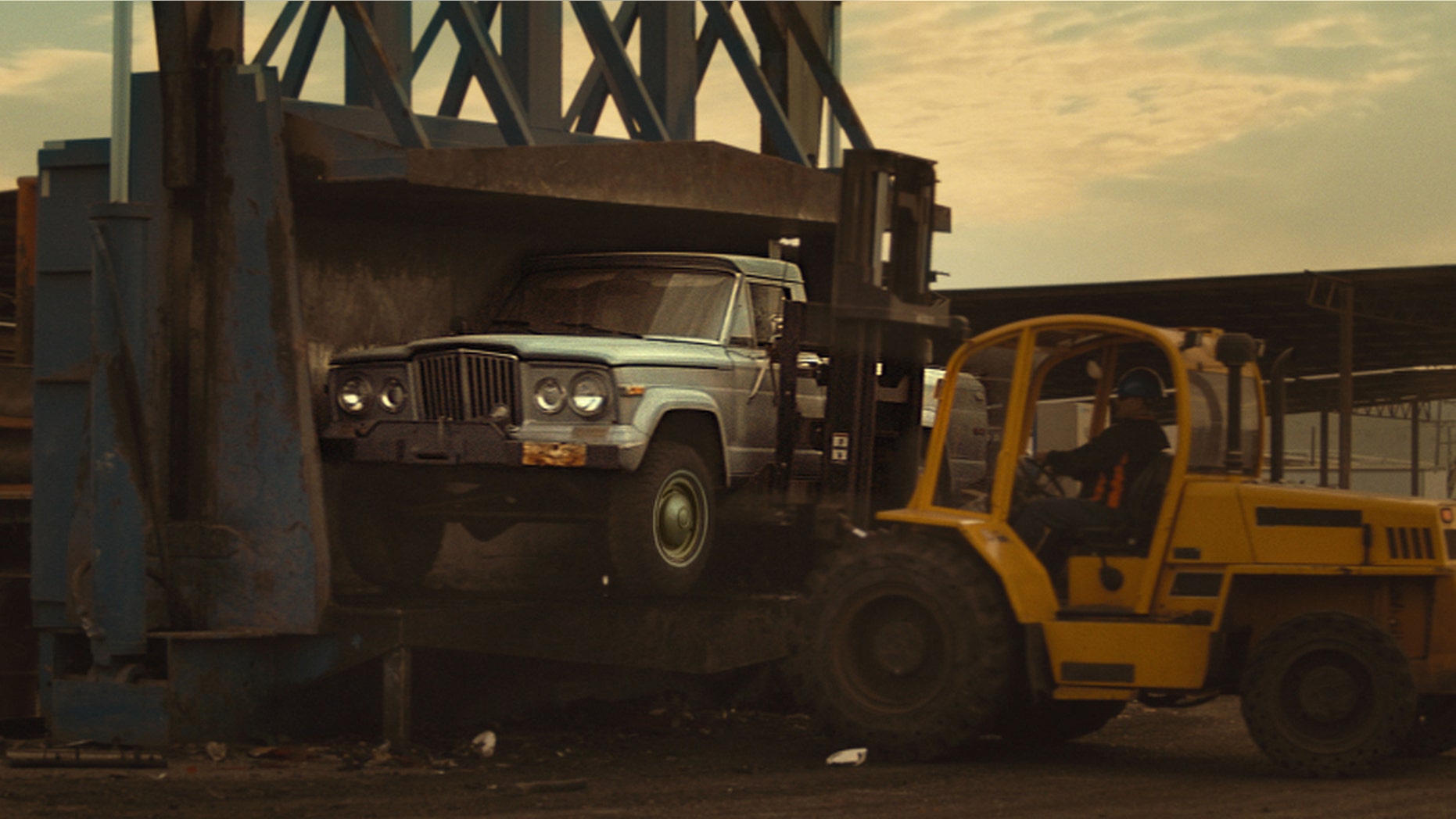 Jeep was probably hoping to break the internet when it posted the Super Bowl commercial for its new pickup to YouTube, but it broke the hearts of some of the brand's fans instead.
"Crusher" is the appropriate name for the ad, which starts with a classic 1963 Jeep Gladiator pickup being hauled through a junkyard and squashed in a crusher only to emerge from the machine as the all-new 2020 Gladiator that goes on sale this year.
It didn't take long for the first commenter to ask "Anyone else get upset at the thought of them crushing a jeep?"
Yes they did.
"Y'all bouta get a lot of hate for crushing that."
"Please tell me the crushing is all CG. Crushing any older Jeep is like killing a unicorn!"
"If they really crushed an older Jeep they should be put in jail for treason."
"Well, that was horrifying… If this wasn't CGI then it's a travesty."
It wasn't.
According to HardWorkingTrucks.com, after the comments started coming in Jeep updated the video's caption to add: This inoperable 1963 Jeep Gladiator depicted here was sourced via an online scrap sales site. We wish we could have driven it while it was still alive!
That didn't exactly resolve the issue.
"Looked pretty complete and straight, whatever was wrong with it someone would have saved it."
"That is disgusting they crushed a classic truck like that truck like that they should have given it to me."
JEEP BOSS TIM KUNISKIS ON THE GLADIATOR AND THE FUTURE OF CARS:
Nevertheless, the video has been viewed over 1.3 million times already and also received plenty of positive comments about the new Gladiator.
"I started to cry as the old one for crushed but after I saw what happened. Oh let's just say I'm impressed."
"Wwwwwoooooooowwwwww b-e-a-utiful."
If you're a fan of the old Gladiator, and planning to watch the game, you might want to prepare to avert your eyes when that dusty scrap yard shows after a score.